Our Ministries
Small group ministry opportunities at St. Mary Orthodox Church.
"For as the body without the spirit is dead, so faith without works is dead also." -James 2:22


Below are some of our ministries that work out of our parish.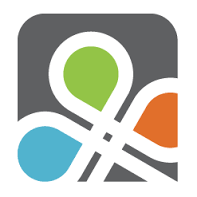 Indicates that this group is in The City.

Adult Education
Each Wednesday at 7:30 p.m., Father David prepares topic specific presentations in a small group setting. Topics vary each season, ranging from "Orthodoxy 101" to Patristics. Please check our calendar for exact dates. All are welcome to attend!
Chanting
St. Mary features a program in Byzantine chanting, adhering to its goal of presenting and preserving important traditions of Orthodox liturgical music. The program includes lessons in chanting in which participants learn how to read Byzantine "neume" notation; chant monophonically and accompany beautiful melodies with the characteristic background drone—ison; and understand the relationship between musical phrasing and the meaning of the text. Byzantine chanting can be heard in some of the services, such as at Matins, Vespers and during Holy Week. A formal class is organized by Subdeacon Nicholas Jones on Monday evenings from 7:00-8:00 for Advanced and 8:00-9:00 p.m. for Beginners. For more information, please contact
Subdeacon Nicholas
or visit
www.byzantinechant.org
.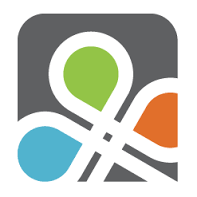 Choir

The St. Mary choir prays the hymns of the Church in a variety of traditional Orthodox musical settings, in English. Rehearsals generally are held on the first and third Saturday mornings of each month, plus an hour before each liturgy. Anyone who wishes to sing in the choir loft is asked to attend rehearsals first, but we invite everyone to sing with us from the pews!
Church School & Children's Choir
St. Mary has a strong tradition of educating our flock! Our littlest flock is no exception! From September through May, we offer Church School for grades K-12 following Divine Liturgy. Classes are divided by grade groups and team led by two very dedicated teachers in each classroom. Father David and our Church School Coordinators, Mrs. Lerner and Mrs. Liu, help guide the teachers and parents to build a strong foundation for our youth in the Orthodox Faith and Biblical knowledge. Visitors are encouraged for their child to attend!
F.A.C.E.T.S
Our parish participates in servicing those in need through Fairfax-Falls Church Community Partnership to Prevent and End Homelessness or FACETS. We keep a collection basket inside our Narthex where non-perishable goods can be put into. Each month, a dedicated servant in Christ will take the donated items in the basket to the FACETS center for distribution. Any contribution from a small can of soup to entire bag of groceries helps!
Greeters
Greeters welcome visitors and parishioners each Sunday morning before Divine Liturgy. Aside from giving each person a weekly bulletin and warm smile, greeters ensure worshippers enter the sanctuary at appropriate times during the service. They will assist newcomers with any questions they may have and provide visitors' contact information to Fr. David. Sign up for this ministry in the fellowship hall.
N.A.M.I.--National Alliance on Mental Illness

Our parish is a host site for members of N.A.M.I to meet the first Monday of each month. This particular group is to serve young adults who are living with family members with mental illness. To learn more about the group, please contact
Christina
.
Our Daily Bread

Every fall, St. Mary parishioners "adopt" 15 families in Fairfax County by shopping for a week's worth of groceries and personal-care products, then delivering them to the families' homes on our church's assigned day. Even in Northern Virginia, there are many people struggling to keep themselves and their children fed. Through Our Daily Bread, an interfaith ministry based in Fairfax County which provides supplemental groceries for up to three months, we have an opportunity to reach out and help.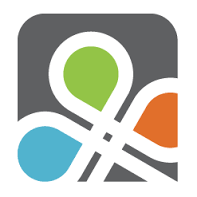 Philokolists Anonymous
A small group of us has been meeting on most Fridays at noon at St. Mary's for over three years now to delve into the writings of the early Fathers of the Church and find parallels with, and inspiration for, our own lives. We are in no hurry. It took us over two years to go through the Ladder of Divine Ascent, lingering and meditating on every line that was meaningful to us. When we meet, we read out loud only a few pages at a time and discuss them. Guided by Father David and learning from each other, we have been extracting unbelievable insights into our own hearts and souls; trying to apply tools and lessons learned from our readings to our daily struggles and to grow in Christ.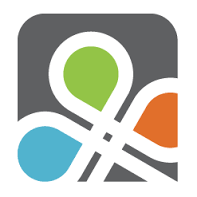 St. Juliana Fellowship

St. Juliana Fellowship is comprised of men and women, ages 18 and up, who focus on fundraising events to support charitable organizations (globally and locally), provide educational/spirtual retreats, and supply needed items for the church as requested by the priest.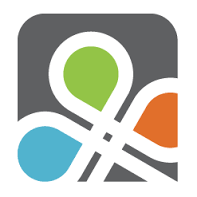 Women's Bible Study

Going on 15 years, all women of the parish are invited to our monthly Bible study, led by Stacy Gullette, at the Woglom home in Fairfax. This is a wonderful way to get to know your sisters-in-Christ while learning more about the Orthodox faith. Meetings are at 7:30 p.m., often on Tuesdays, and include time for discussion, prayer requests, and fellowship. Contact
Eleni
at 703-425-0834 for directions and the date of our next meeting!
Welcome to St. Mary Orthodox Church

"Today the faithful celebrate the feast with joy / illumined by your coming, O Mother of God. / Beholding your pure image we fervently cry to you; / Encompass us beneath the precious veil of your protection; / Deliver us from every form of evil by entreating Christ, / your Son and our God that He may save our souls."

Consecrated in 1988, Protection of the Holy Mother of God Orthodox Church (St. Mary), is a community of the Orthodox Church in America, an English-language parish of the Romanian Orthodox Episcopate of America, that meets in Falls Church, VA. Our congregation is a mix of cradle, convert, and "re-vert" worshippers, coming from all different walks of life and backgrounds. In other words, we are a great American "melting pot" of Orthodoxy in the heart of the Nation's Capital!


Our Mission:
To share the light and the joy of Christian Orthodoxy in Northern Virginia, to educate the faithful and newcomers in the Faith and its teachings and traditions, making them accessible to all, and to practice hospitality and community building in the name of our Lord Jesus Christ.

"Celebrating over 25 Years of Truth, Tradition and Hospitality in Northern Virginia"
We invite you to join Rev. Father David Subu, Protodeacon Peter Danilchick, Deacon Nicholas Dujmovic and our entire community to share the fullness of faith with our friends and neighbors. Please join us for worship and fellowship. If you know someone who may be seeking an English-Service focused Orthodox community, please tell him or her about us!






LIKE US ON FACEBOOK



Upcoming Events
No upcoming events for now.